Vision
It is well known that young children's development of language and literacy are stepping stones to future learning and educational success. Children may be delayed in learning these skills because of many reasons including limited experiences at home before preschool, language experiences other than English, and developmental delays. The vision of this work is that all preschool children will be ready for kindergarten.
Mission
Preschool teachers are challenged to meet the individual needs of the children they serve. The mission of the language and literacy research group at Juniper Gardens Children's Project (JGCP) is development of evidence-based instructional practices and tools that preschool teachers can readily use to support all children's learning. A key aspect addressed is differentiation of instruction for children based on their response to instructional intervention. The purpose of this website is to inform interested parties on our progress and availability of these evidence-based teaching strategies.
Meet Our Coaches and Data Collectors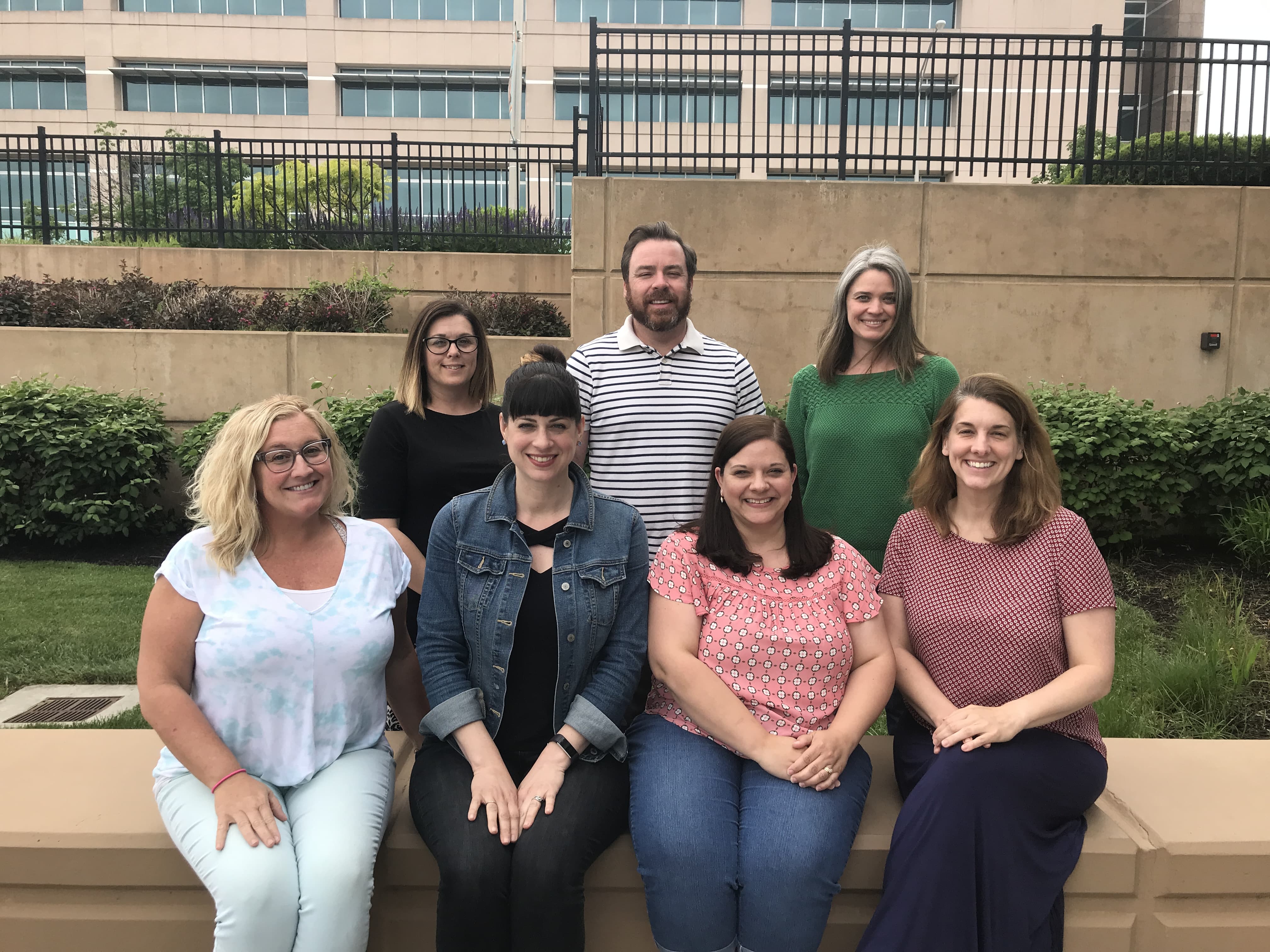 Project Leaders and Coaches
(L to R, Top to Bottom) Kim Anderson, Dwight Irvin, Sarah Petersen, Staci Lewis, Jaime Elwood, Kari Schwartz, and Alana Schnitz
Collaborating Colleagues
Dr. Mary Abbott is formerly a Post-Doctoral Fellow and Associate Research Professor at the Juniper Gardens Children's Project (JGCP). She is a key developer of the List of Top Ten Literacy Practices, the Tune-up Checklist, and the Instructional Quality Rating used in this work. She is Senior Research Scientist at the Dynamic Measurement Group in Eugene, OR. Dr. Connie Beecher is a former post-doctoral associate at the JGCP where she was involved in the preliminary development and implementation of the Literacy 3D intervention. Dr. Beecher is also expert in the use of CIRCLE system and data. She helped document the evidence behind each of the Top Ten procedures used in Literacy 3D. She is an Assistant Professor, School of Education, Iowa State University. Dr. Jane Atwater was an Assistant Research Professor at the JGCP (now retired), was lead developer of CIRCLE observation system, and supervised use of CIRCLE in the data collections that comprise the extant samples used in this work. She also led development of the CIRCLE observation software for tablets, observer training, and data management.
Advisors Supporting the Work of this Leadership Team and Their Expertise
Dr. Lillian Duran:  Language and early literacy development of dual language children in early childhood. She is currently Associate Professor of Special Education at University of Oregon. Dr. Doug Powell: Ecobehavioral observation measurement and the analysis of event co-occurrence in preschool and early learning programs. He is Professor of Human Development and Family Studies, Purdue University. Dr. Scott McConnell: Formative measurement research and practice in early childhood. He developed preschool Individual Growth and Development Indicators (IGDIs). He is professor of educational psychology and child psychology and Fesler-Lampert Chair of Urban and Regional Affairs at the University of Minnesota. Dr. Susan Neuman: Knowledge and research with practices for promoting the language and early literacy development of preschool children. She is currently Professor and Chair, Teaching and Learning at New York University. Dr. Patricia Snyder: Development and evaluation of practice-based coaching. She is currently Professor and David Lawrence Jr. Endowed Chair in Early Childhood Studies and Director, Center for Excellence in Early Childhood Studies, University of Florida. Dr. Paul Yoder: Knowledge of observational measurement and analytical methodology in early childhood. He is Professor of Special Education at Vanderbilt University.